People's Collection Wales
The Urdd: from past to present
Share your stories and photographs to celebrate the Urdd's past and present activities.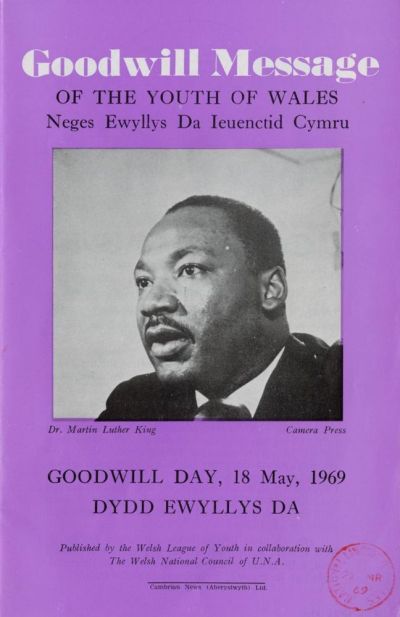 100 years and counting! Who remembers the nerves and excitement of competing in the Urdd Eisteddfod? Or did you take a photograph with the infamous Mistar Urdd? Perhaps you made friends at Llangrannog Summer Camps or took part in a team-building exercise at Glan-llyn? People's Collection Wales is currently launching a campaign to collect stories and photographs that celebrate the Urdd's past and present activities.
The Urdd has been providing young people with opportunities and experiences through the medium of Welsh since 1922, and People's Collection Wales would like to capture and celebrate some of these memories to showcase on their website. The stories and photographs will be made available for us, our current generation, and our future generations to allow them to see what their parents, grandparents, or even great grandparents might have got up to during their time at the Urdd.
Can you help People's Collection Wales tell the story of the Urdd's Past and Present? Send them your photographs and stories either via social media or through email at peoplescollection@llgc.org.uk
People's Collection Wales are Welsh Government funded. The three leading partner organisations are Amgueddfa Cymru - National Museum Wales, National Library of Wales and the Royal Commission on the Ancient and Historical Monuments of Wales.

Contact the People's Collection Wales
Email: peoplescollection@llgc.org.uk
Telephone: 01970632500
Twitter: https://twitter.com/pplscollection
Facebook: https://www.facebook.com/casgliadywerincymru
Instagram: https://www.instagram.com/peoplescollectionwales/ ​​​​​​​